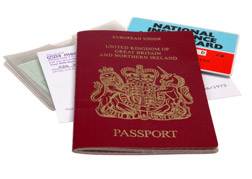 Criminal Record Checks
Criminal record checks are our core business and we have been among the leading 'Umbrella Bodies' since the creation of the DBS (formerly CRB), over 14 years ago. We are constantly improving and developing our service and pride ourselves on having a flexible, high-quality and user-friendly interface.
On this page, you will find links to some of the main features of our system, which involves criminal record checks, as well as a description of our government-approved e-Bulk connection. This connection enables rapid and efficient submission of application data to the DBS, and allows us to obtain criminal record checks. There is also information on our cost structure, different levels of checks and the processes available.
Whether you are a large commercial organisation, or a small charity group, we can tailor our service to meet your needs and lead you through the entire Disclosure process. By carrying out a criminal record check you are ensuring you can make the correct employment decision and protect the individuals in your care.
Large organisations will benefit from our flexible approach that fits with your existing human resources processes and accommodates different organisational structures. Smaller organisations will benefit from our comprehensive and accessible documentation, that will lead you through the criminal record checking process, and provide the necessary expertise at the point of need.
For more information, please click on one of the links above, or contact us directly, via the DDC contact page.